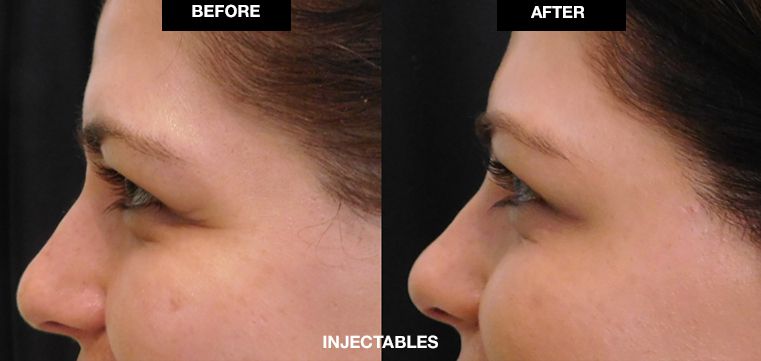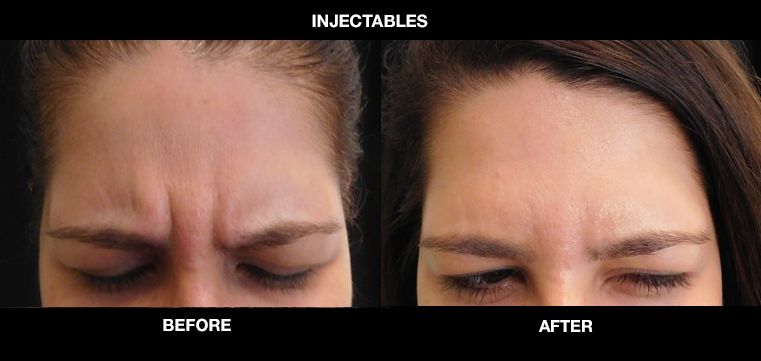 Neurotoxins
Neurotoxins, such as Botox and Jeuveau, can be used to treat different conditions. You may benefit from neurotoxins if you want to address any of these concerns:
Forehead wrinkles
Frown lines AKA "elevens"
Crow's feet lines (wrinkling around the eyes)
Asymmetrical smile
Dimpling chin
Overactive masseter muscles leading to a square face
Excessive sweating
Neurotoxins offered at Reset Medspa:
Neurotoxin FAQ
What is the downtime after I receive neurotoxin?
Immediately following the injection, you may have tiny raised bumps at the injection sites. These will subside within 15-20 mins. Afterward, you may apply make-up over the treatment area. It is not recommended to exercise the day of your procedure. Please avoid applying pressure to the treatment area. Do not wear a tight hat or headband directly over your forehead on the day of your injections. Do not get a facial for at least 2 weeks.
How long does the neurotoxin last?
The longevity of neurotoxin varies from person to person. When using neurotoxins to treat wrinkling, it usually lasts up to 3-4 months. Patients typically return every 6 months for masseter hypertrophy. And lastly, neurotoxins usually reduce excessive sweating for up to 1 year.
Who is not a candidate for neurotoxins?
Those who are pregnant or nursing, under 18 years old, or have a history of neuromuscular disorders. Schedule a free consultation to see if you would benefit from a neurotoxin.
Dermal Fillers
At Reset Medspa, we strive to enhance your own natural beauty. Subtle facial augmentation with dermal fillers can make a dramatic difference. Strategically placing filler to create more volume in desirable areas leave people with a youthful, refreshed look.
Areas that can be enhanced with filler:
Lips
Under eyes (lower eyelid and cheek junction)
Cheeks
Marionette lines
Laugh lines (Nasolabial folds)
Jawline
Chin
Nose
Dermal fillers offered at Reset Medspa:

Juvederm Ultra XC
Juvederm Ultra Plus
Volbella
Vollure
Voluma
Dermal Fillers FAQ:
What are dermal fillers made of?
Reset Medspa uses hyaluronic acid derived fillers. They are complex sugar molecules that attract water to create more volume.
What is the downtime with dermal fillers?
Downtime can vary from person to person, but you can expect to experience bruising and/or swelling up to 2 weeks. Icing the first 48 hours following your procedure and sleeping with head elevation can reduce swelling. Avoid applying make-up for 6 hours following your procedure. It can take up to 2 weeks to see the final result from the filler. For that reason, it is wise to plan injections at least 4 weeks prior to major events.
How long do dermal fillers last?
Depending on the patient and the type of filler used, the filler can last 9-24 months.
Who is not a candidate for dermal fillers?
Those who are pregnant or nursing or under 18 years old. Schedule a free consultation to see if you would benefit from the filler.
Kybella
Sometimes stubborn fat likes to stick around even after weight loss. Kybella(deoxycholic acid) is an FDA-approved injectable for that stubborn double chin. When injected under the chin, it destroys the fat and the fat is permanently removed.
What is the procedure entail?
Prior to your procedure, ice will be applied to the treatment area to maximize comfort. A temporary tattoo will be applied as a marking grid. A vibration tool will be held under your chin to act as a distraction as multiple injections are then made under the chin. The total appointment time is about 30 minutes.
How many treatments are necessary?
To achieve optimal results, it is recommended to have 2-3 treatments.
What is the downtime with Kybella?
The most common temporary side effects with Kybella are swelling, pain, numbness, redness, and areas of hardness in the treatment area. These side effects may last up to 1 month following your initial procedure.
Click here to apply